SDI Open Water Diver Course (Beginner)
Description
Adventure Divers is pleased to offer the beginner course every month, all year long. We have our own onsite indoor heated training pool that allows us the flexibility to offer small classes ranging in size from 4 to 6 students providing our students with an excellent instructor-student ratio. See below for our updated schedule as well you can refer to our calendar. We also cater to small groups and offer private courses designed to meet individual schedules and needs.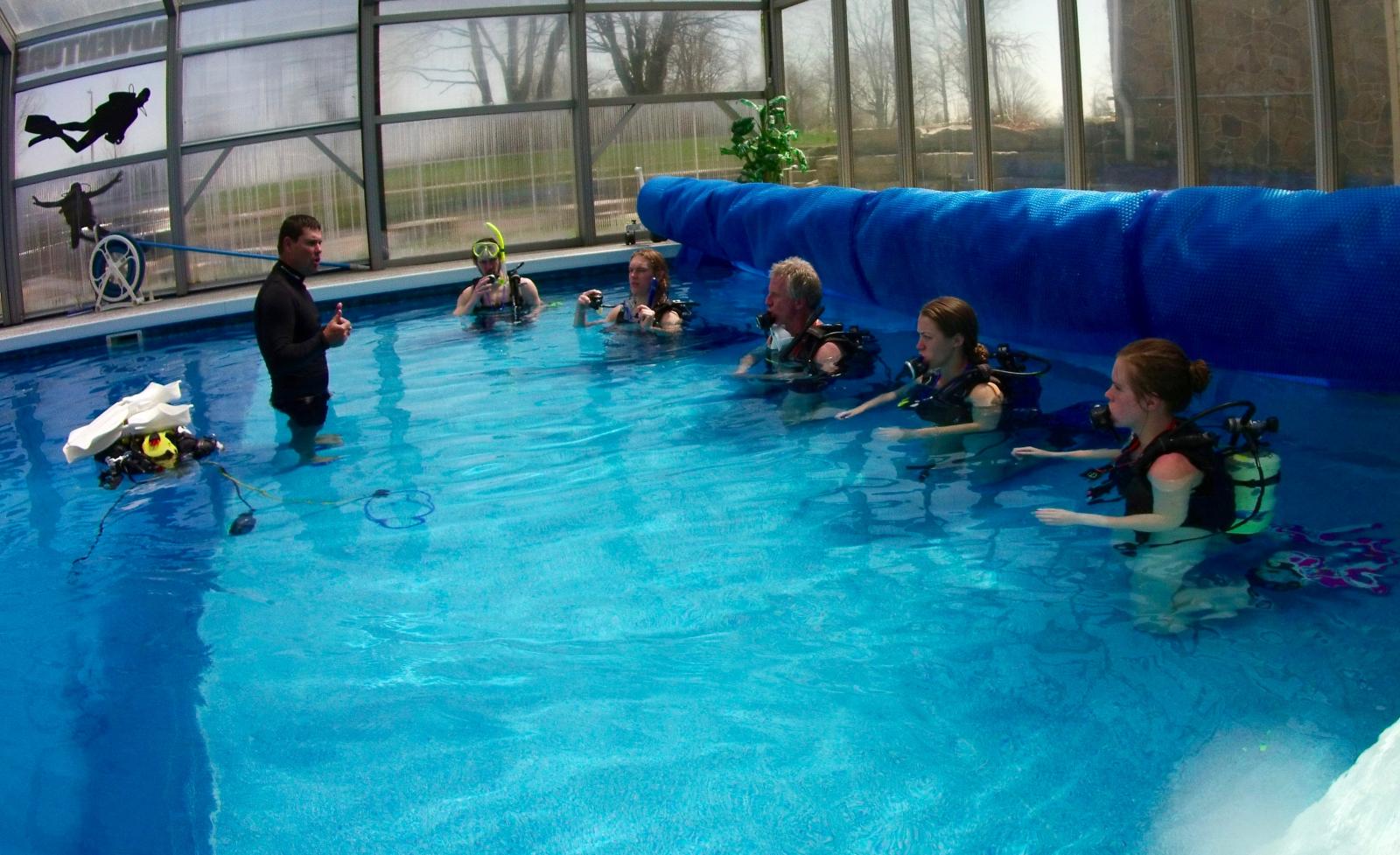 The Open Water Scuba Diver Course is the foundation of all diving courses. It is the first level of training / certification designed to give you the necessary skills to safely conduct dives in open water such as rivers, lakes or oceans. Some of the many scuba skills you will learn include buoyancy, proper weighting, marine conservation, equipment assembly & maintenance and proper dive planning. This course is the key to exploring dive destinations around the globe or in your backyard.
Prerequisites:
Minimum age 15 (10 with written parental consent)
Youth between the ages of 10 through 14 may obtain an SDI Junior Open Water Scuba Diver Certification if the following conditions are met: junior students are to train and dive under the direct supervision of a parent, guardian, or active dive professional. When an SDI Junior Open Water Diver reaches the age of 15, they may upgrade to an SDI Open Water Scuba Diver certification.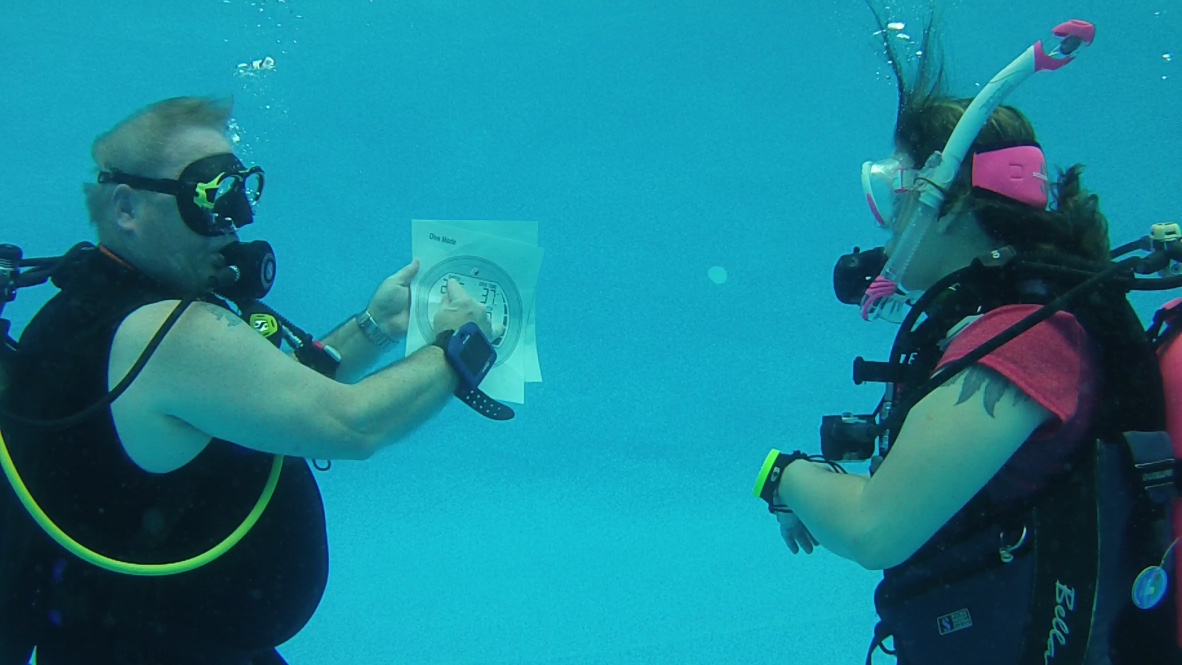 This course consists of two (2) components: The Confined Water Training comprised of online course work and five sessions of academic instruction and in-pool scuba skills instruction. The Open Water Evaluation "Check-Out Dives" follow the successful completion of the confined water training and consists of 4 open water dives with the evaluating instructor and are conducted over 2 consecutive days.
The Academic portion of the course is done online through Scuba Diving International (SDI) eLearning program, allowing you the flexibility to study at your own pace and in the convenience of your home or office.
The Scuba Skills Training portion of the course is typically held over five (5) days four (4) hour session each day. These sessions combine classroom and pool time reviewing the online course work and learning & practicing snorkelling and scuba skills.
The Open Water Evaluation Component "Check-Out Dives follow the completion of the Confined Water Component of the training. You are required to complete four (4) check-out dives no later then six (6) months from your last pool session. The dives are conducted locally from mid May to early October over two consecutive days, usually a Saturday and Sunday.
Upon successfully completing the above components, you will receive your SDI Open Water Diver Certification. This certification is valid for life and recognized worldwide.
Let our professional staff with over 25 years of diving experience introduce you to excitement and adventure in the world of SCUBA!
Location
All Academic and Confined Water training are conducted at Adventure Divers. We have our own private indoor heated pool and onsite classroom. We are located in the west end of Peterborough on Hwy 7 (4 km south of Fowlers Corners between Lily Lake Road and Parkhill Road West, 9 km north of Hwy 115).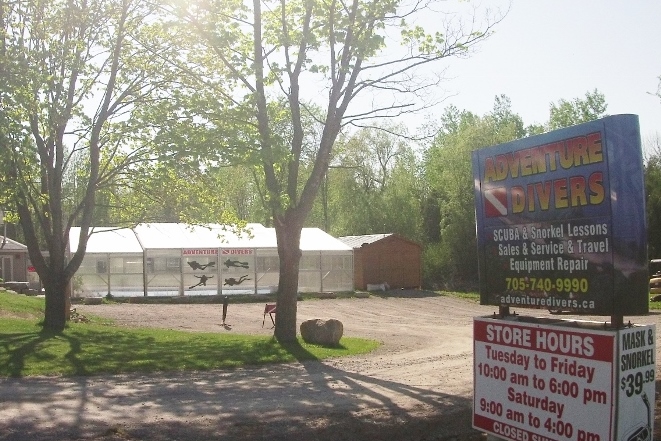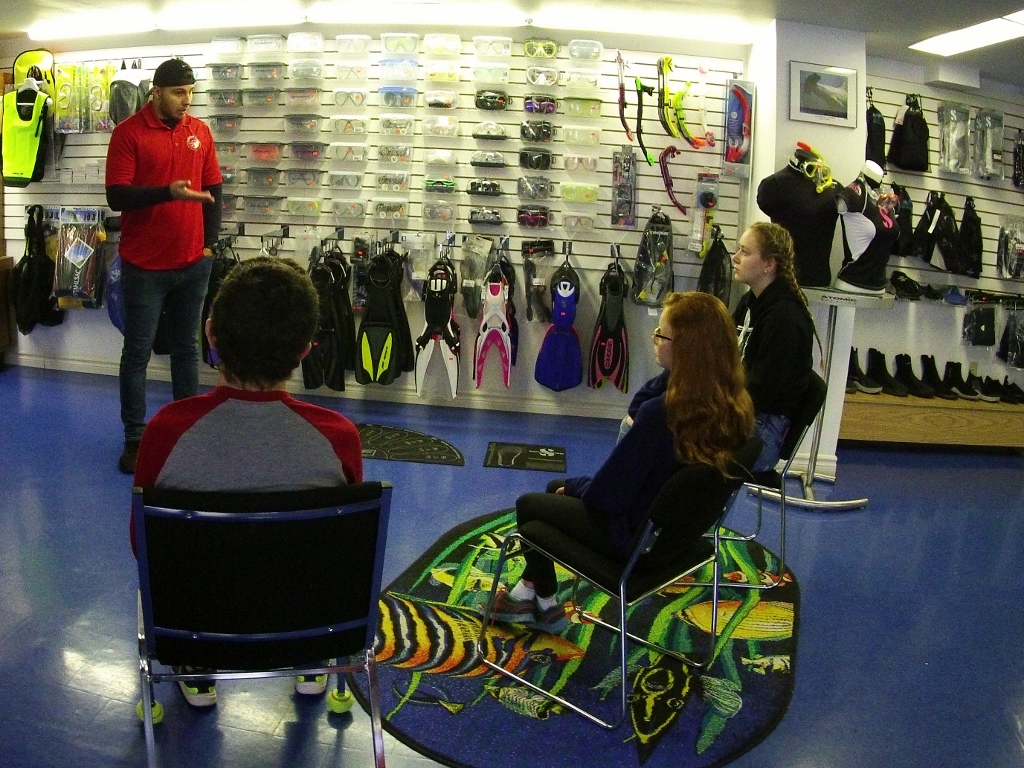 Additional Details
REQUIRED PERSONAL GEAR:
Pool Session - Students are required to have scuba caliber Mask, Snorkel, Boots and Fins. To ensure our dive students are fitted properly and purchase the correct gear we do not accept equipment purchased elsewhere. Adventure Divers has a large retail section featuring numerous brands, styles and sizes to meet all our student's needs. Special student packages and discounts are available to Adventure Divers' Students. We
also recommend sun or rash guards, proper dive shorts and a wetsuit.
Evaluation Dives - Students are required to Hood & Gloves and Weights - the option to rent your weights is available. All items must be purchased through Adventure Divers. Our professional dive staff are available to assist you in making the right purchase. Discounts and Packages are available for all our dive students.
Adventure Divers will provide the remaining required Scuba Gear for all the pool sessions and evaltuation dives.