Description
What is neutral buoyancy?

Scuba divers like to be neutrally buoyant so they neither sink nor float. It can be a tricky thing. Divers who've mastered the highest performance levels in buoyancy stand apart. You've seen them underwater. They glide effortlessly, use less air and ascend, descend or hover, almost as if by thought. They interact gently with aquatic life and affect their surroundings minimally. The SDI Advanced Buoyancy course refines the basic skills you learned as an Open Water Diver and elevates them to the next level.
The Fun Part
The fun part of this course is giving your dive skills a polish you may not have thought possible.
What You Learn:
• How to trim your scuba gear so you're perfectly balanced in the water
• Nuances in determining weight so you're not too light nor too heavy by even a slight degree
• How to streamline to save air and move smoothly through the water
• How to hover effortlessly in both a vertical position and a horizontal position
• Breathing Techniques
• Factors that affect buoyancy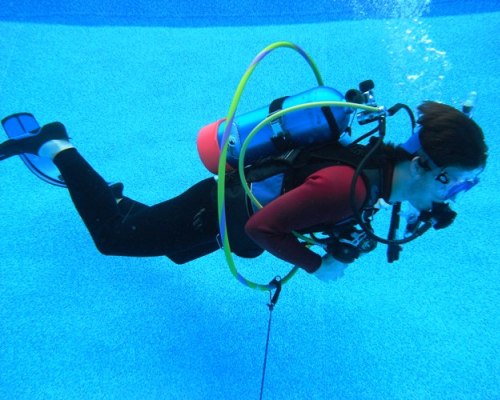 Location
Adventure Divers Scuba School
7716 Highway 7 - Four (4) km south of Fowlers Corners on the west side of Peterborough
Additional Details
Cancellation Policy:
All course fees are 100% non refundable. Course registration and all on-line codes are valid for one year from date of issue / invoice.
In the unlikely event you have to reschedule your scheduled classroom session, schedule changes are allowed up to seven (7) days prior. Within seven (7) days a rescheduling fee of $25.00 will be charged. Some exceptions may apply.
Refunds will ONLY be made if a student withdraws from a course prior to the course start date due to medical reasons, substantiated by a signed medical certificate an administrative fee of $50.00 will apply. If a student withdraws from a course once the course has started no refunds are given – no exceptions.