SDI Advanced Adventure Diver - Intro to 5 Specialties
Description
Congratulations! You have completed your Open Water Scuba Diver course and now you are ready to expand your diving skills. The SDI Advanced Adventure Diver course is an introduction to five (5) SDI specialties. Two of the specialties are SDI Deep Diver and Navigation Diver, which are the foundation of continuing diver education. The remaining three (3) specialties you get pick from the list below:
• Advanced Buoyancy Control
• Night
• Boat
• Computer Nitrox
• Drift
• Wreck
• Underwater Photography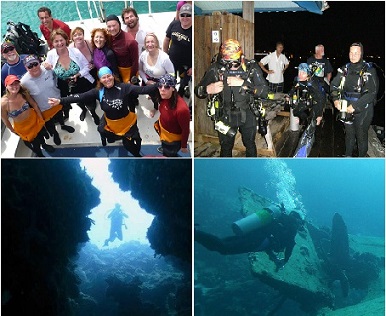 Location
Courses are held locally from May - October.
Additional Details
Cancellation Policy:
All course fees are 100% non refundable. Course registration and all on-line codes are valid for one year from date of issue / invoice. In the unlikely event you have to reschedule your scheduled pool sessions or evaluation dives, schedule changes are allowed up to seven (7) days prior. Within seven (7) days a rescheduling fee of $25.00 will be charged. Some exceptions may apply. Refunds will ONLY be made if a student withdraws from a course prior to the course start date due to medical reasons, substantiated by a signed medical certificate an administrative fee of $50.00 will apply. If a student withdraws from a course once the course has started no refunds are given – no exceptions.